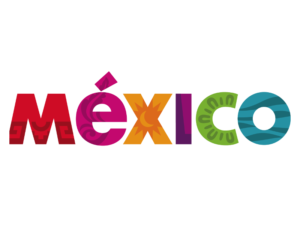 Mexico officially the United Mexican States in Spanish: Estados Unidos Mexicanos , is a federal constitutional republic in North America. It is bordered on the north by the United States of America; on the south and west by the Pacific Ocean; on the southeast by Guatemala, Belize, and the Caribbean Sea; and on the east by the Gulf of Mexico. Covering almost two million square kilometres (over 760,000 sq mi).
Mexico is the fifth largest country in the Americas by total area and the thirteenth largest independent nation in the world.
With an estimated population of over 120 million, Mexico is the eleventh most populous country and the most populous Spanish-speaking country in the world while being the second most populous country in Latin America.
Mexico is a federation comprising 31 states and a special federal entity that is also its capital and most populous city. Other metropolises include Guadalajara, León, Monterrey, Puebla, Toluca, and Tijuana.
Come and visit our country …. you'll love it
AmateurMex